A tradesman's van dubbed 'the dirtiest in Britain' has been given a professional makeover; after we teamed up with a leading builders merchant.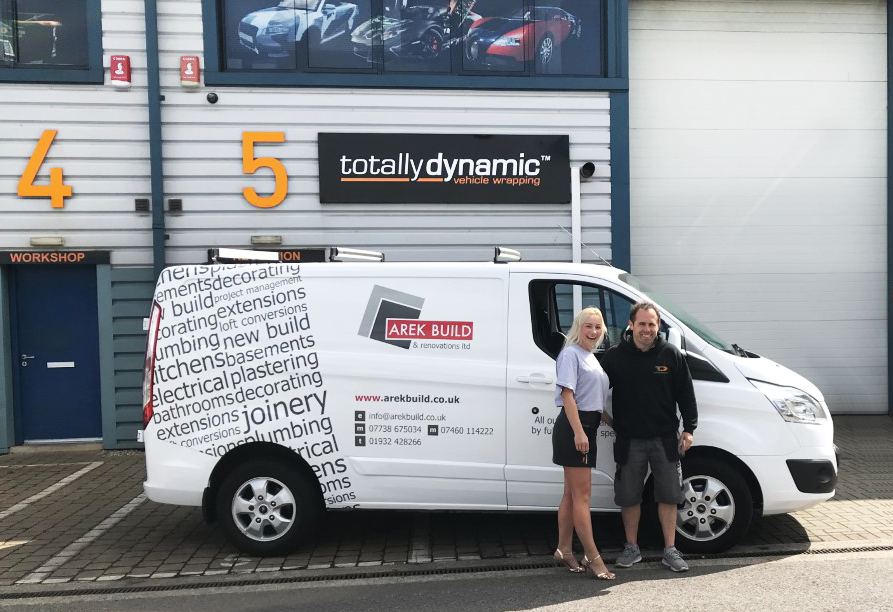 Last year, Selco Builders Warehouse launched a nationwide search to find the filthiest trade vehicle on the road. And we were delighted to offer the first prize to the eventual winner - a full body, vinyl vehicle wrap to help transform their dirt-ridden transit into a smart looking work vehicle, complete with eye-catching branding.
Selco's campaign was also backed by our friend, Ruddy Muddy. A name you have heard us mention before. Rick Minns, better known as Ruddy Muddy, is a very talented, unique artist, based in Norfolk, who creates incredible pieces of temporary art on mud-coated vehicles. Ruddy was our guest at the Royal Norfolk Show in 2018 (read more here), where he created two pieces of art live in front of show visitors. The muddy masterpieces were made permanent, with one piece auctioned off in aid of Home-Start Norfolk while the other was donated to the RAF to commemorate their 100th birthday.
We digress! So back to the Selco story; the 'UK's dirtiest van' competition was inundated with entries, from plumbers' cars caked in mud to neglected builders' vans full of old cement and dust. After reviewing all the photos of grimy vans, the judges eventually picked a winner, deciding the muddiest van in Britain belonged to AREK BUILD & Renovations in Surrey.
Selco brought the offending van to our Totally Dynamic centre in Surrey, where it was professionally cleaned and wrapped by our expert team.
Carine Jessamine, marketing director of Selco, says: "We know that busy tradespeople often struggle to find the time to clean their work vehicles. We thought it'd be a bit of fun to see how dirty the dirtiest van actually was. We had some impressive entries but just felt that the AREK van deserved a bit of TLC.
"We were delighted to team up with Totally Dynamic to give the AREK team a real boost. The van now looks fantastic and hopefully the additional branding on the vehicle will drive extra business."
Anna Bargiel, of AREK, said she was pleased with the finished product. "We have to admit, we did let this van get a little dirty. It was amazing to win this Selco competition and to receive this fantastic re-wrap. Now that it has been fully cleaned and re-branded, it looks better than it did when it was new."
Scott Coleman is the the owner of our vehicle wrapping centre in Enfield and adds; "When the AREK BUILD van arrived, it had definitely seen better days! After washing the mud away, our professional team got to work designing and applying a full body vehicle wrap to totally transform it.
"Not only does a full body wrap mean the vehicle is looking slick and smart, but it will protect the bodywork underneath too, preserving the van.
"Tradespeople rely on their vehicles as marketing tools, attracting attention from new clients when they're out on the road. It's great to see this transit leave our workshop looking as good as new, fully branded up and sparkling clean."
Wanting to transform the look of your transit van? Contact Totally Dynamic for a quote and to find out more. We've completed more than 10,000 van wraps over the years! View more of our van transformations here