News reports out this week show the UK is experiencing an upward surge in DIY and home improvements, with people investing in their houses as we all spend more time indoors.
Kingfisher, the owner of B&Q, has just reported a 62% spike in pre-tax profits, and more people are on the move, with house sales jumping 15.6% in August following the stamp duty holiday. A good time to be in business as a builder, carpenter, plumber or offering the skills and services to help people upgrade their abodes.
The initial lockdown period, it would seem, has spurred thousands of homeowners into action; with time on their hands and the motivation to tackle those long-standing DIY jobs. Be it redecorating the hallway, laying new flooring, or finally FINALLY getting around to ripping out and replacing that 1980's peach bathroom suite.
If you are a sole trader, or run a small or mid-sized trade business, are you making the most of current demand? The trend for enhancing our homes means the demand for your skills is out there. But are you being seen? Or could your brand be more visual to generate leads?
If the job book is not full, or the phone is not ringing off the hook, then consider a full body vehicle wrap as a cost-effective and instant way to give your business a boost.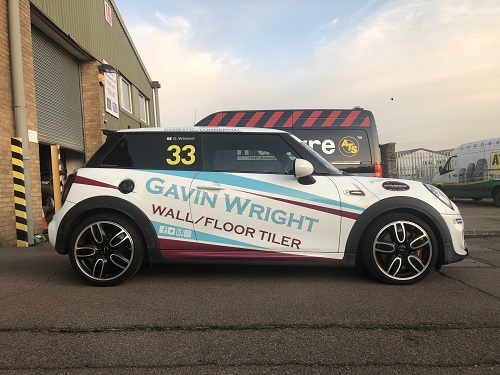 At Totally Dynamic, we have designed, created, printed, and applied thousands of eye-catching full body vehicle wraps for successful, thriving sole traders and small businesses over the years. Electricians, builders, carpenters, landscape gardeners, you name it; they have all come to us for our expert vehicle wrapping advice and design expertise.
But during these uncertain times, are you cautious about making such an outlay?
Scott Coleman from our Enfield centre explains why it's worth the investment; "Vehicle wraps do cost, there's no question about that, but when compared to other marketing and advertising options, a full-body van wrap is incredibly cost effective. Particularly when you think about the thousands of road users, passengers and residents who will see it, every single day.Driving around or parked up at a job, your wrapped van will become a large-scale advert.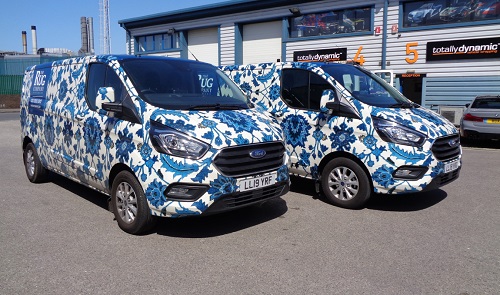 "Work with a specialist company to create a clear, memorable, and bold design, and it will boost business. But please do not be tempted to do a DIY job on the design. Cheaper though it may be a professional designer will ensure your vehicle wrap really conveys everything you need it to and will apply the highest spec vinyl materials.Our experienced team of designers and wrappers think of everything, including how the design will work with the contours and panels of your vehicle.A misplaced letter across a door edge, for example, could mean a crucial letter in your name or digit in your telephone number goes missing when the van is open. And that could mean a lost contract.Our designers test everything to make sure your final wrap looks professional and slick, all the time.
"Get it right, and a vehicle or van wrap will nudge people into finally picking up the phone to get a quote or remind them to book you in for that loft extension."
7 reasons why a vehicle wrap is worth the investment for sole traders and small businesses
A cost-effective way to get your name out there, it will be your very own supersized advert.
If professionally designed, a wrap will portray a professional image of your brand.
You already own the van. A large-scale canvas ready and waiting to promote your business.
An opportunity to communicate your brand personality. Go for a design that stands out and has character, and people will remember your name for the right reasons.
Whether someone is walking up close, passing you at a distance or following you in traffic - a well thought out design will get your business noticed by potential customers.
A full body wrap protects the bodywork and paint. Wraps are easy to remove and when the time comes to take it off, your vehicle will look as good as the day it was applied.
Your name and message will be seen by people in your local area, now how's that for effective, targeted local advertising?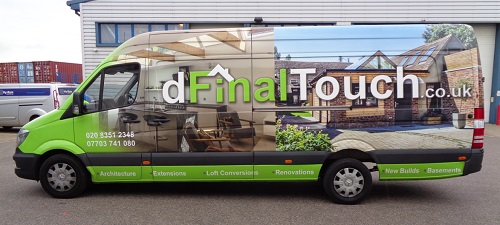 We understand times are challenging for so many, but if you run a small business and want to make the most of the DIY boom and get ahead of the competition, please contact our team to start your vehicle wrap design today.