This weekend, Lewis Hamilton raced to victory on British soil, wowing his loud, cheering fans.
As one of the most exciting, dramatic events on the British sporting calendar, Silverstone attracts hordes of A-listers. Mingling with the film stars, Olympic medallists and popstars was our team of vehicle wrappers from the Totally Dynamic Norfolk centre, plus centre manager, David Sweales.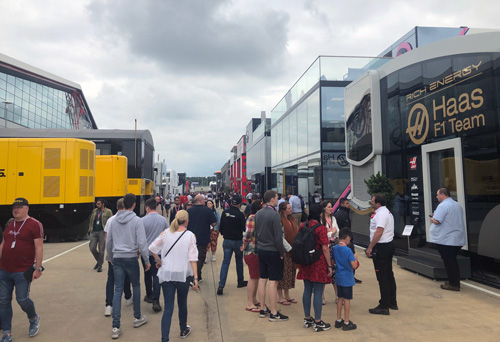 If, like David, you were lucky enough to be there, or were glued to your TV, then you may've spotted some very fine looking Pirelli hospitality units trackside.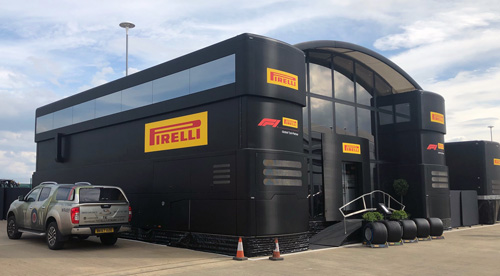 At Totally Dynamic, we're trusted by some of the top names in motorsport to wrap their support vehicles, ensuring brands look on point for avid F1 fans, as well as the millions tuning in to watch around the globe.

These Pirelli hospitality units were given a full body rewrap by our expert Norfolk team earlier this year. Already touring the F1 European circuits, the enormous units were back on British soil; ready to entertain Pirelli's UK guests as they watched the race day drama unfold. And what a dramatic day it was. With action all over the circuit, Hamilton put on a spectacular display before racing across the line first; a day that will go down in British motorsport history.
David Sweales, Totally Dynamic's Norfolk centre manager says; "We've worked with Pirelli for a long time, and are extremely proud to be associated with one of the longest established, most respected names in motorsport. The Pirelli hospitality units were wrapped at our Norwich centre, and the team completed a fantastic job, ensuring the trailers looked slick and smart ready for one of the most glamorous days on the F1 calendar.
"What an action packed day, and thrilling display of racing. We're very lucky to do what we do at Totally Dynamic and every now and then, the perks of our association with Pirelli allows us to rub shoulders with the motorsport A-listers and witness sporting history taking place before our very eyes. All in a day's work!"