Vehicle Graphics
Whether you operate a single car or van for your business or a large fleet, professional vehicle graphics – also known as vehicle signwriting or decals - are a way to turn an expensive overhead into a mobile advertisement for your products or services. If your vehicle or trailer looks smart and professional it will help you to create a more credible impression and attract the attention of potential customers.
Modern signwriting techniques, combined with many years of experience and a commitment to quality, enable the Totally Dynamic team to achieve eye-catching and effective results using vehicle graphics or decals. Even if you are limited by budget, we can use vehicle graphics to achieve high-impact results that ensure your vehicle stands out from the crowd.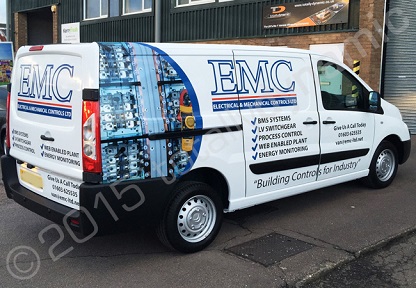 Totally Dynamic uses high quality, specialist, self-adhesive vinyl to achieve outstanding results. We are the only UK company to be awarded Avery Dennison European Partner status and we are proud to work with the Avery team on research and development into new techniques and products for vehicle graphics. All our technicians, throughout our national network of centres, are trained to extremely high standards.
Following your brand guidelines, we can create a bespoke design for your van, car or lorry that complements the contours of your vehicle as well as communicating your key messages. If you have a design in mind for your vehicle graphics we can work with you to ensure that design works well on the 3D 'canvas' of your vehicle.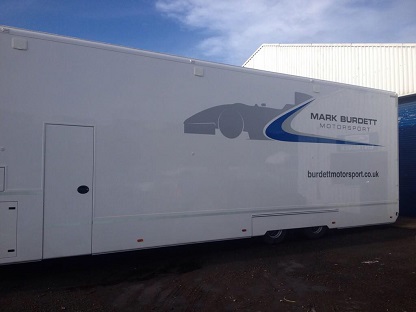 Using specialist vinyl provides us with incredible flexibility. We can apply decals or high impact images to every panel of your vehicle or just select particular areas. For example, applying a large, single colour logo to black paintwork - across multiple sections of the vehicle - is a simple technique but is extremely eye-catching.
When it is time to sell your vehicle or update your branding, vinyl vehicle graphics are easy to remove. If your paintwork was in good condition when the vinyl went on, it will be in good condition when it comes off.
Totally Dynamic is proud to provide vehicle graphics for a wide range of businesses, from sole traders to large, multi-national organisations. Every job we do is unique and our aim is always to produce a result that our customer is delighted with.