Lotus approached Totally Dynamic to wrap two prototypes of its much anticipated and first electric car, the Evija. To get the opportunity to work on these incredible hypercars, and to see the Evija up close, was a real privilege.
Lotus needed two Evija prototypes fully wrapped. The first, to appear on the cover of Top Gear Magazine's Electric Awards special issue. The car was wrapped by us in matt black with reflective strips along the body work, showcasing all the curves, angles and body lines of the car, ensuring the contours popped perfectly in the final shot. The result was a stunning nighttime image, with the Lotus Evija positioned centre stage on the cover.
The second Evija vehicle wrap was required for the hypercar's first ever test-drive, lined up by Lotus' PR team for a host of 'first drives' including Top Gear Magazine, Road & Track, Autocar and Pistonheads.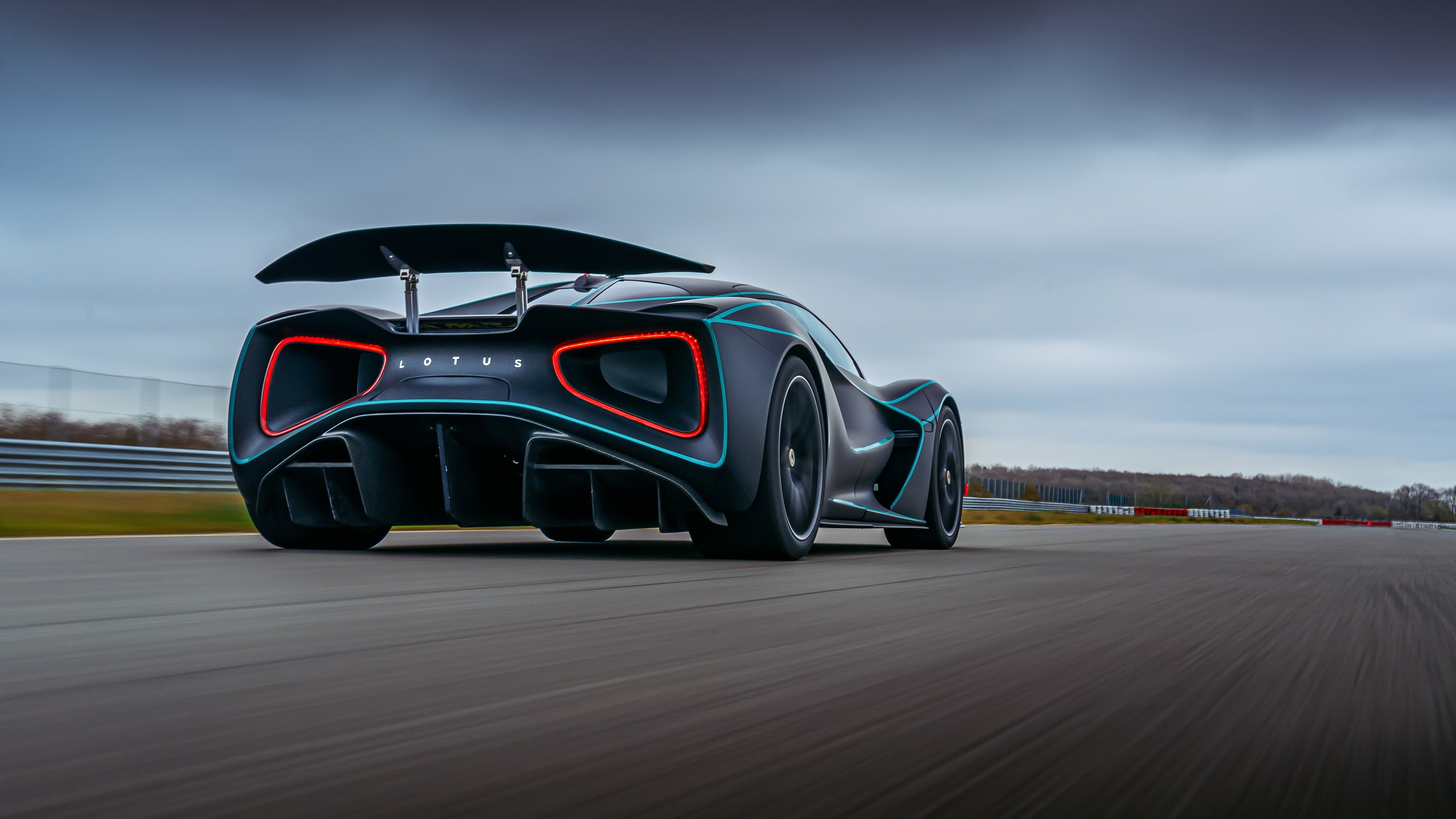 Photo credit: Mark Riccioni for Top Gear Magazine.
Jack Rix of Top Gear Magazine had been invited by Lotus to be the first person in the world to experience this game-changing electric sports car and get behind the wheel at the Hethel track (best job in the world?!).
Working closely with Lotus, we set to work wrapping this incredible, game-changing hypercar in a Tron-style livery, designed by Top Gear Magazine and inspired by the Electric Awards wrap.
With the Evija boasting 1,972bhp and 0-62mph in under three seconds, not only does this car operate at top speed, but the Totally Dynamic team does too. Working to a tight, strict editorial deadline, our team worked fast, but with precision and intense attention to detail.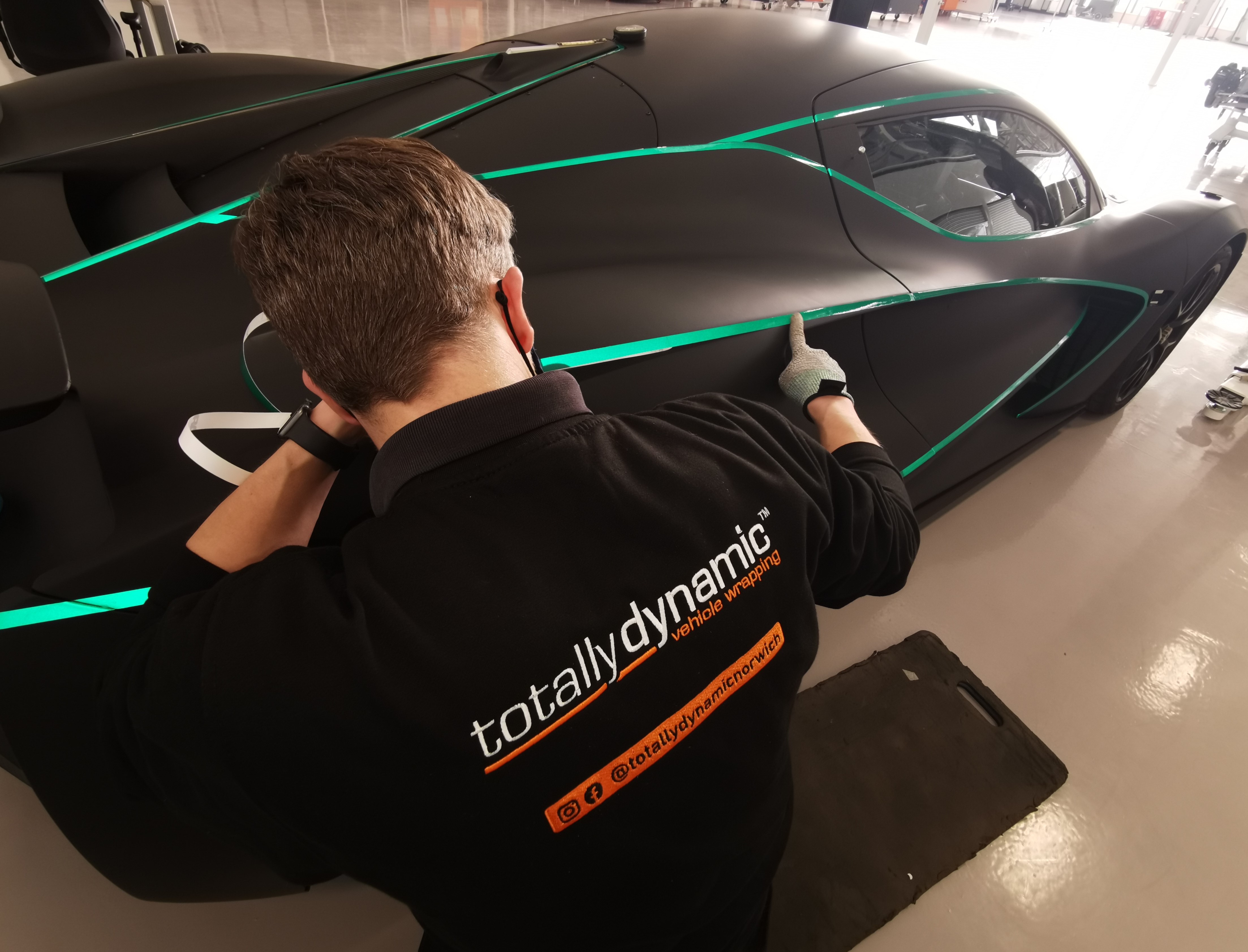 We ensured every elegant contour, angle, detail and feature was highlighted when the car was shot by photographer Mark Riccioni and was looking its absolute best in the images that accompanied Jack's final review. Judge for yourself – the magazine is out now.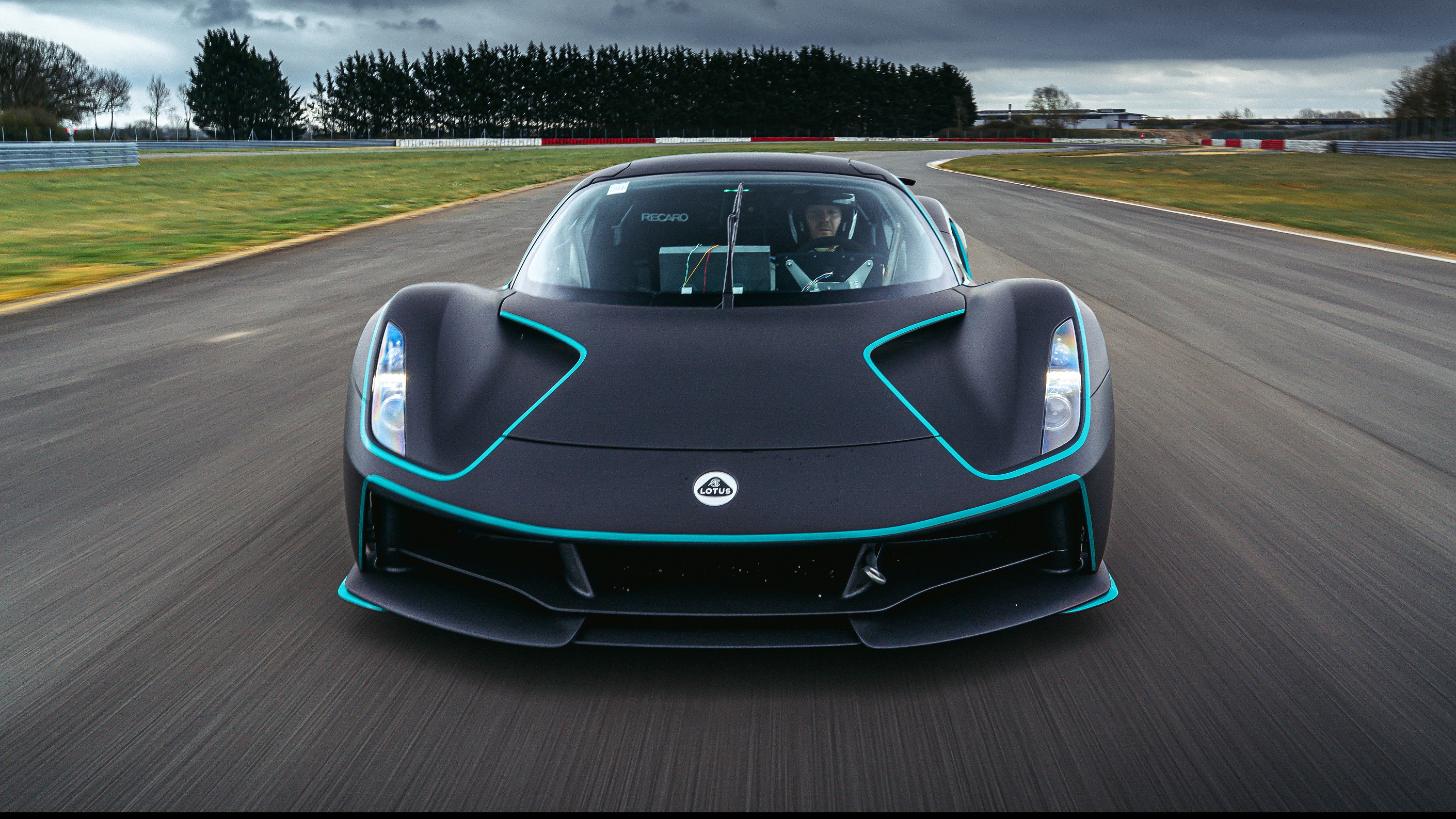 Photo shows Jack Rix, editor of Top Gear Magazine, in the driving seat of the wrapped Lotus Evija. Photo credit: Mark Riccioni for Top Gear Magazine
David Sweales, Totally Dynamic's centre manager in Norfolk led the wrapping project and says, "To be approached by Lotus, and to have the chance to work on the Evija prototype was a pleasure and a privilege. It was a real pinch-yourself project as these cars are just something else, the future of electric powertrains. We're really proud of how the Evijas looked, in real-life, and in-print, and thrilled to have collaborated with one of the biggest, most prestigious names in motoring."
Think the Evija looks impressive? Want to know how this gorgeous car drives? Watch Jack Rix's world exclusive first drive here on the Top Gear Magazine YouTube channel.
Read the full Top Gear Magazine review here.
And see the wrapped Evija on the cover of Top Gear Magazine's Electric Awards special issue here.