Our super busy North London centre is expanding and so we are on the look out for talented and enthusiastic vehicle wrap technicians.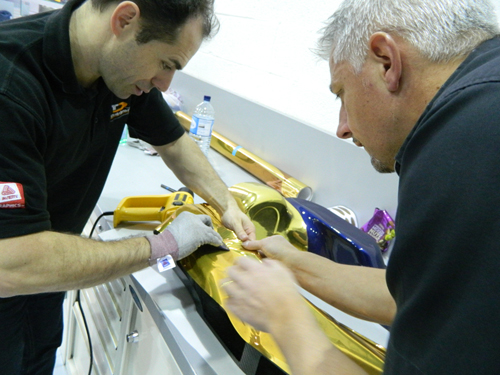 The role is varied but includes the preparation, cutting, and application of vinyl to a wide range of vehicles.
The ideal candidate will have a minimum of 2 years experience in vinyl application to vehicles.
Candidates selected for interview will be required to demonstrate their working knowledge of vinyl application.
The successful candidate will be friendly and posses the ability to work either on their own or as part of a team, sometimes under a great deal of pressure.
Working hours may vary, so a flexible approach is essential.
Starting salary £18,000 - £25,000 depending on experience.
If you think you have the necessary talent to work on everything from Scooters to F1 cars then contact Scott on 0800 046 9973 or email northlondon@totally-dynamic.co.uk - we look forward to hearing from you.