The term 'van signwriting' is often used as a catch-all phrase to describe a variety of methods of branding vehicles, including vehicle wrapping. However there are many differences between traditional van signwriting and modern vehicle wrapping techniques.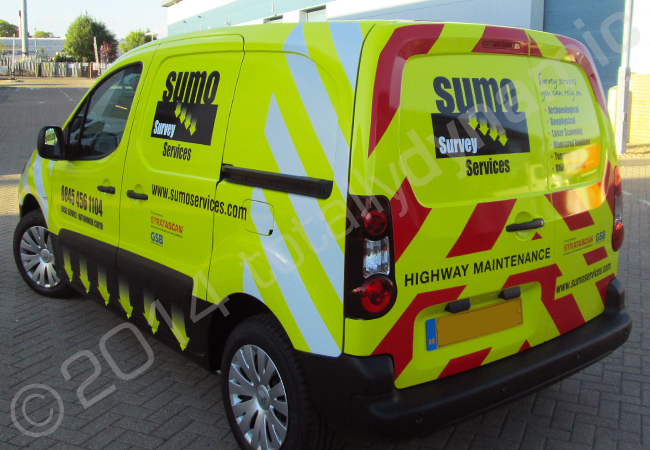 Van signwriting was traditionally the province of skilled artists and artisans, with vehicle graphics being created by painting directly onto the paintwork. Quotes could take two weeks to produce and customers were used to waiting weeks for their finished vehicle to be delivered.
Technology is one of the most significant changes in the sign and graphics industry. As computers have become an essential of our industry and materials have evolved, we are now able to create exciting full vehicle wraps which help businesses stand out from their competition and attract the attention of potential customers.
So what are the primary differences between van signwriting and vehicle wrapping?
Van signwriting usually involves applying limited graphics to the paintwork of the vehicle. The original factory paintwork remains as the dominant colour of the van with the decals providing business details such as company logo, telephone number or web address.
Vehicle wrapping involves either covering a section of your van, or indeed the whole thing, with specially printed, self-adhesive . The effectively 'wraps' the body of the van creating a second skin. A full vehicle wrap involves creating a design that fits with the shape, size and contours of the van; completely transforming it. Unlike van signwriting, with vehicle wrapping there are no restrictions when it comes to the design you choose. You can incorporate photographs, illustrations, text and patterns to create a completely unique design which reflects your brand and communicates your business call to action.
Whilst limited van signwriting can be a cost effective choice for businesses on a budget, it's worth considering that paintwork is affected by UV rays and the colour of your vehicle is likely to fade slightly over the years. When you remove your graphics you could be left with a shadow effect which could reduce the re-sale value of the van.
With vehicle wrapping, if the paintwork of your van is in good condition when the is applied it will be in equally good condition when it is removed. What's more, the will protect the paintwork from minor road damage and abrasions, helping to protect the value of the vehicle.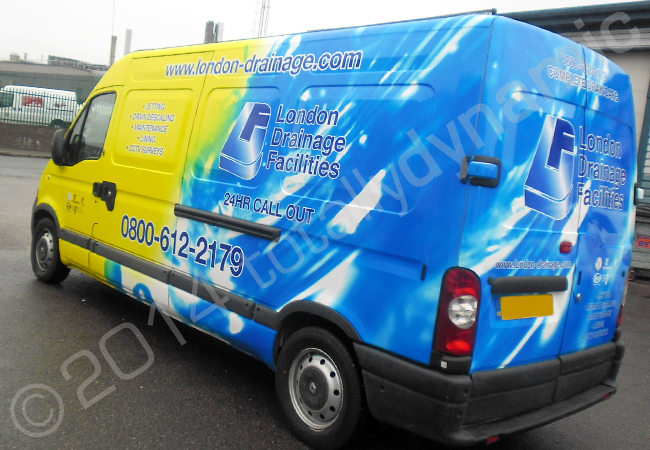 If you would like to find out more about the van sign writing and vehicle wrapping services that Totally Dynamic provides, please give us a call on 0800 046 9970 or email info@totally-dynamic.co.uk