As every business owner knows, operating a commercial vehicle does not come cheap. As well as the initial purchase price (and monthly payments) you have the regular costs of fuel, road tax, insurance and servicing.
That means that you need to get maximum value from your investment; ensuring your company car is working for you every moment of the day, whether it's out on a job or parked up for the night.
A great vehicle wrap will transform your essential business expense into a valuable marketing asset. By turning your car into a mobile advertisement or brand building tool you can be sure that every mile you drive is another opportunity for customers to find out about the services you provide.
To give you just a taste of how vehicle wrapping can add value to your business, here is a selection of the best car wraps that we've completed recently.
1. If you've got children, the chances are that you'll know the name Cosatto. Cosatto manufactures travel systems, pushchairs and furniture for babies and toddlers, and is well known for its gorgeous designs and high-spec equipment. As well as its fleet of company vans and trucks, when Cosatto launches a new design theme, its directors' cars are wrapped to mirror the fabrics and materials used in the latest, super-stylish baby kit.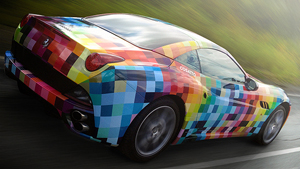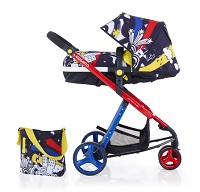 This stunning Ferrari was fully wrapped in a vibrant, multi-coloured 'Pixelate' design. We're trying to decide which looks cooler; the car or the pushchair.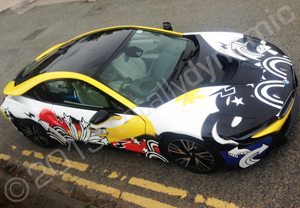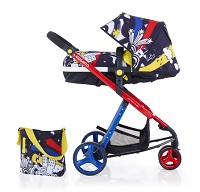 The BMWi8 features an edgy and eye-catching graffiti-style wrap, inspired by the Cosatto 'Old Skool' print.

Unlike many commercial car wraps, the Cosatto name is discreet on both designs and the wrap doesn't feature a phone number or website. However, for those who know Cosatto, the branding is clearly identifiable.
2. Mountain Munchkins is a specialist children's retailer providing outdoor kit and equipment for camping, walking, rock climbing and forest school. When you're equipping kids for hard-core pursuits, your brand needs to be tough and bold too. Luckily, this Nissan Navara is a car which is ready for pretty much anything and this full wrap, with its 'in your face' branding, suits the personality of the business. The vibrant colour-palette and the solid, strong lines complement the contours of the vehicle perfectly.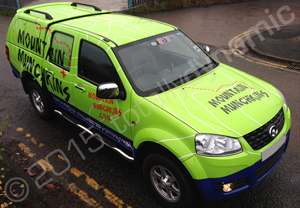 3. A full car wrap has totally transformed this Toyota Aygo into an eye-catching mobile billboard for Home Care Preferred. Using specialist film, the car wrap design has been extended over the rear and rear-side windows to create maximum impact and make best use of the space available. The car wrap utilises one focus colour along with an evocative image.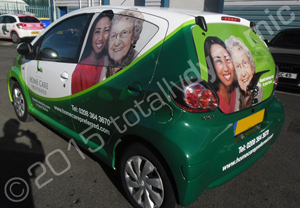 4. Breckon & Breckon Estate Agents in Oxfordshire have developed a unique look for their commercial vehicles. A map design covers virtually all of the car's paintwork with office locations highlighted in the company's corporate colour of royal blue. We love this approach and how it works across vehicles of all shapes and sizes to create a cohesive, professional and memorable identity for the fleet and the brand.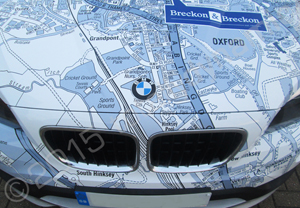 5. This Mitsubishi Shogun shows how a full car wrap can completely transform an average-looking domestic car into an eye-catching, professional vehicle. The strong blue vinyl creates the perfect backdrop for a simple, yet impactful, white logo. This no-nonsense approach to car wrap design is perfect for this particular brand.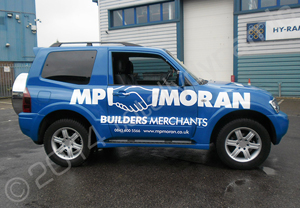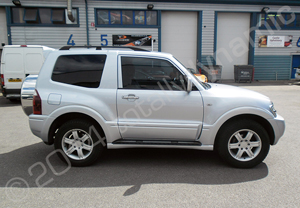 Our professional vehicle wrapping teams will work with you through every stage of the car wrap process - from design to delivery - to ensure that your wrap works hard for your business.
If you'd like to talk about how a car wrap could benefit your business or organisation, please give us a call on 0800 046 9970 or email info@totally-dynamic.co.uk.