So far in 2011 the most noticeable trend for vehicle wrapping has been the increase in requests for matt coloured wraps.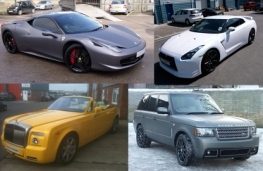 Discerning car owners who want their vehicles to really stand out seem to be steering away from the bright neon wraps that were popular last year and are selecting more subtle shades with a matt finish.
Henry Dodoo, workshop manager at Totally Dynamic Manchester said, "Matt wraps in general are becoming more and more sought after and we predict that in the second half of 2011 we will see even more unusual matt colours – both flat and metallic."