Recently Totally Dynamic North London teamed up with Head Office to transform a Tesco lorry into a Chrome Optimus Prime in order to help Tesco promote the new Transformer film; The Dark Moon, for Paramount Pictures.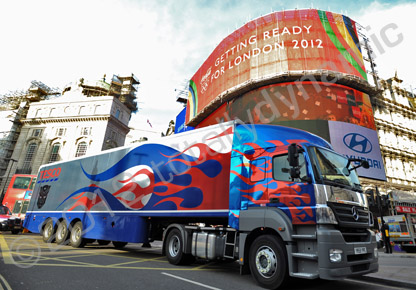 Totally Dynamic North London worked on the design and fitting process, whilst Totally Dynamic Head Office pulled out all the stops to produce more than 100 square metres of our exclusive printed chrome vinyl which was then applied to the entire lorry - cab and trailer.
This huge chrome wrapping feat breaks our own UK record for the largest single vehicle every wrapped in chrome film, which was set last year by our Totally Dynamic Leeds centre, who wrapped a library bus for a renewable energy company.
The lorry has been a huge hit and has created quite a stir on all the main lorry forums.