We've been wrapping vans since 2005! And in that time, we estimate we've completed more than 10,000 van makeovers!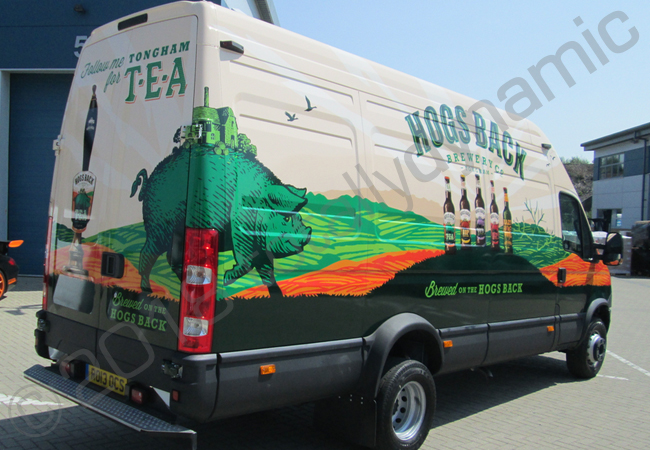 So we thought it was time we looked back and reflected on some of our favourites from this year.
From bright and bold, like these designs for Lucozade and Cosatto, to matt black for Guinness and Nike, we hope these images give you some inspiration for a new-look for your van.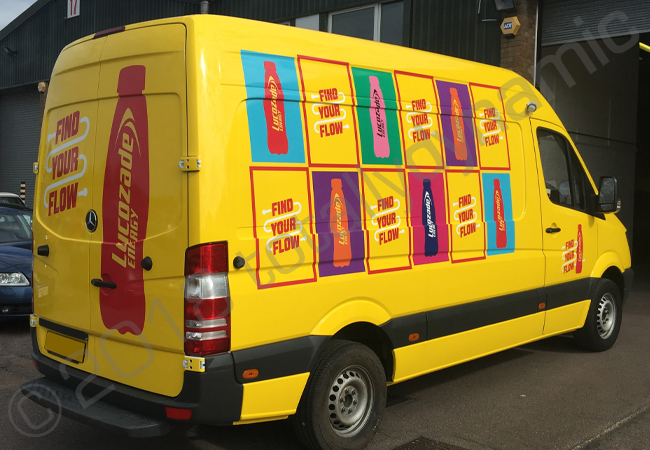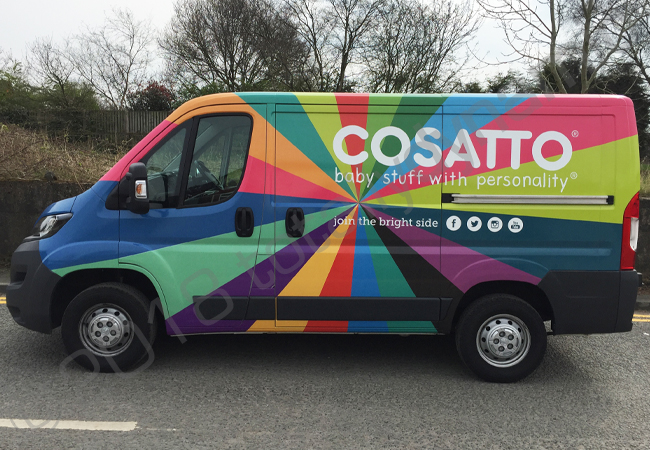 Whether you're a self-employed tradesperson looking for a smart, professional look to represent you in the right way, out on the road; a fleet manager responsible for a ensuring all your company vans look on-point, or a marketing manager looking to wrap your commercial vans for an integrated campaign as you launch a new product, we can help.

At Totally Dynamic, we have tons of experience wrapping vans for companies of all sectors and sizes.
From blue-chips, to recognisable food and drink brands, big names from the world of sport to small and medium sized enterprises, one thing remains consistent – every single van wrap gets the Totally Dynamic treatment.
We will always deliver a van wrap that meets your brief, exceeds your expectations, gets you noticed out on the road and boosts your brand awareness.
Expertly applied by our professional team of vehicle wrappers, based in Norwich Norfolk, London (Enfield and Redhill) we use the latest vinyl wrap technology to achieve the highest-quality finish. Not only will a Totally Dynamic van wrap transform your vehicle with a sleek new look, setting you apart from the competition, but it will also protect the paint and bodywork underneath. Beautiful and practical, a wise investment indeed.
Want to achieve a makeover for your van or fleet of vehicles? As the Strongbow design says – aim high! We're vehicle wrapping specialists, it's all we do, and we really know our stuff.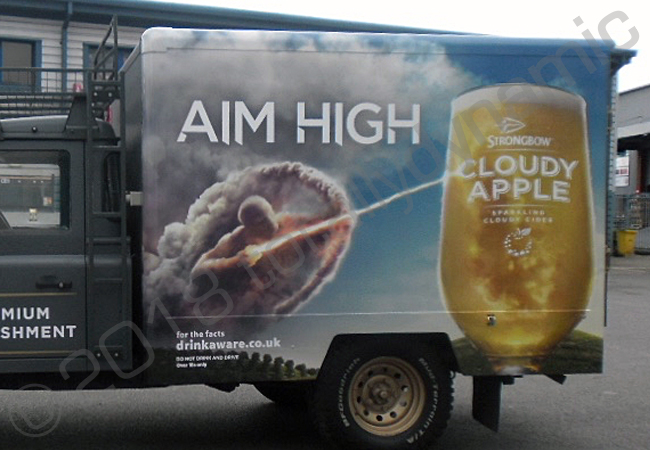 Take a look at our gallery, then park up your van and pick up the phone. We'd love to talk.