One of the great things about summer is that it brings more people outdoors. And more people strolling around, enjoying the weather means more people who may see your branded vehicle.
A wrapped car is a superb way to promote your business. Whether you operate a single vehicle or have an entire fleet of cars, you can transform the vehicle's exterior into a mobile advertisement to help increase your brand awareness.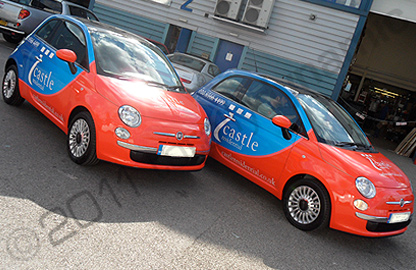 But a car wrap design has to be eye-catching and memorable for the right reasons. Your car wrap could make an instant impact but say nothing about your brand; alternatively there's a danger of playing it so safe that people don't even notice your wrap.
Here are some of our favourite car wrap designs to get your creative juices flowing this summer. This car wrap design was created for Chilled Driving Tuition. The design is subtle but the branding and call to action are clear. What's great about the design is that the business owner has been able to adapt it to suit the different areas of his company; with a different colour palette for the 'Intensive' and 'Automatic' courses. With more than 20 cars now in the Chilled fleet the branding is easily recognisable.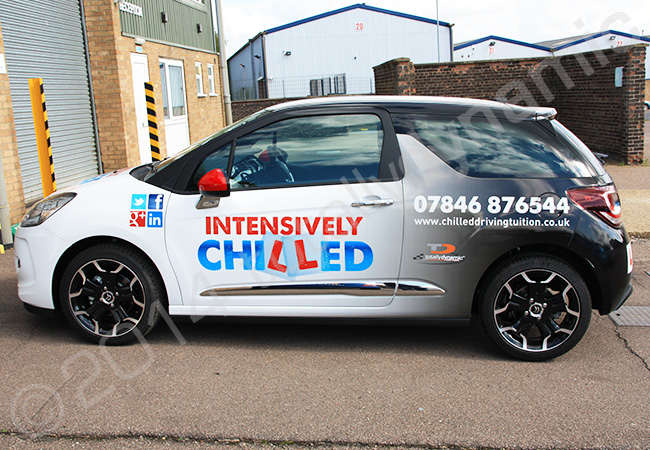 Simple can often be most effective when it comes to using a car wrap design to build your brand. With two zingy main colours and a repeating house motif, this MINI design really stands out on the road and encapsulates what the business is all about: Property.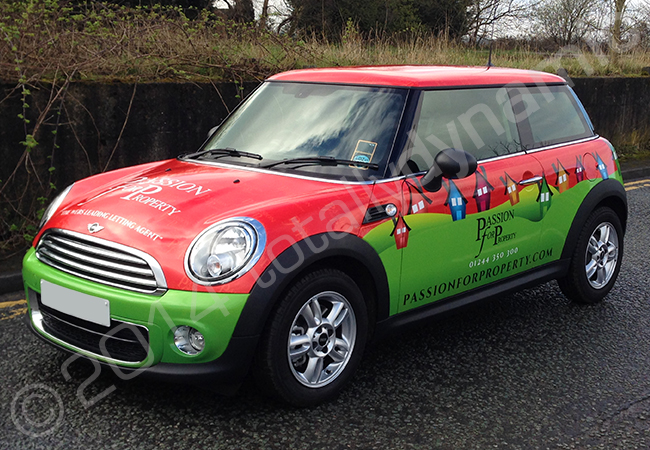 Using a single, large photograph as the focal point of your car wrap design can be a great way to build engagement with your brand. We really like the way this Fiesta pulls no punches when it comes to getting across the business message. By extending the image over the rear windows, the wrap design makes effective use of all the space available.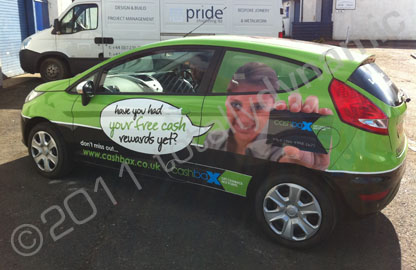 Another impactful technique is to use a strongly patterned all over your car which will really grab the attention of pedestrians and road users alike. This leopard print car wrap design reflects the glamorous nature of the brand and is combined with simple and clear text to promote the services of the business.
If you'd like to talk about how a car wrap could benefit your business or organisation, please give us a call on 0800 046 9970 or email info@totally-dynamic.co.uk.