So you've decided to wrap your business vehicle? Whether you operate a single smart car or a fleet of vans, vehicle wraps have the potential to transform your approach to marketing and, therefore, your business.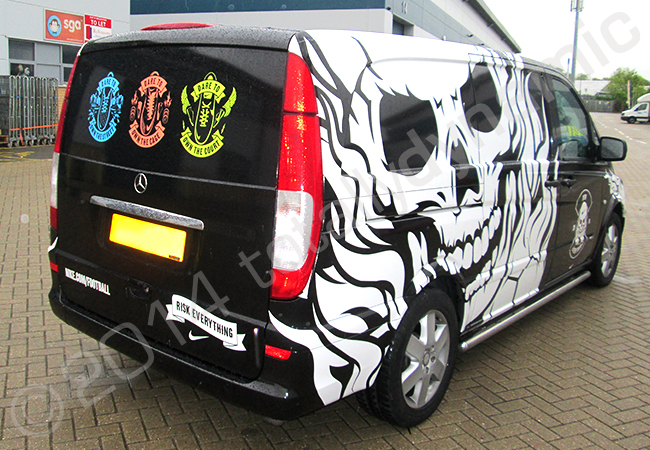 Before you commission your vehicle wrap, think about what you want your vehicle or vehicles to say about your brand. If you're operating in a sector where reliability and professionalism is a key decision making factor for customers, you might want your design to reflect that you are trustworthy, credible and serious. However if you are launching a new soft drink brand to the youth market you'll probably want a design that is fun, funky and lifestyle focused.
Here is some inspiration to get you thinking about what might work best for you. One of the great things about a vehicle wrap is that it allows you to be as creative as you want to be. Your vehicle essentially becomes a blank canvas on which you can bring your business brand personality to life.
A full wrap, covering every of your car, van, truck or trailer's paintwork, can completely transform an average vehicle into an attention-grabbing, mobile advertisement.
However brave or adventurous you want your brand identity to be, a vehicle wrap can help you achieve that.
But a vehicle wrap doesn't always need to be busy to be effective. A simple and understated design on gloss black achieves a super sleek and stylish result which fits the brand's personality perfectly.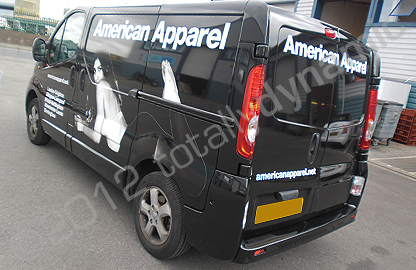 Think about how you want your business or organisation to be perceived and the audience you're trying to reach. Whilst you need to be proud of your design, the most important opinion is that of your customers.
Many companies who operate more than one vehicle don't buy the same size, make, model or colour each time they add to their fleet. For example, driving schools might need a variety of different cars to meet the needs of their students. Creating a vehicle wrap design which can be adapted for all the vehicles across your fleet can help you to create a cohesive brand identity.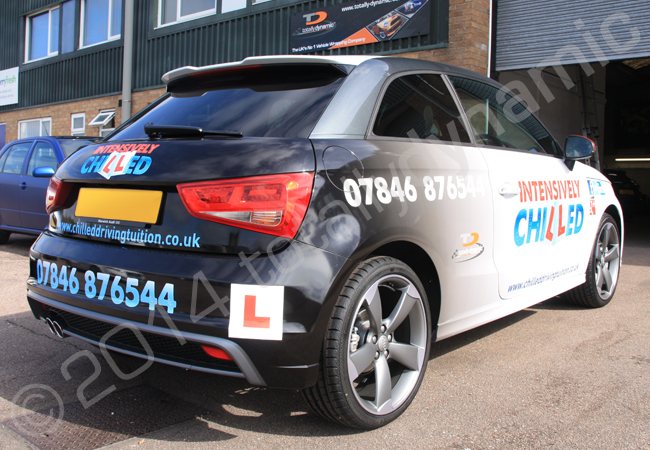 Even the smallest of business vehicles can pack a visual punch with a vehicle wrap. The likes of SMART cars and other city-cars have long been a favourite in industries such as estate agencies. A full vehicle wrap with a clever design can ensure that even though your car is small it stands out from the crowd.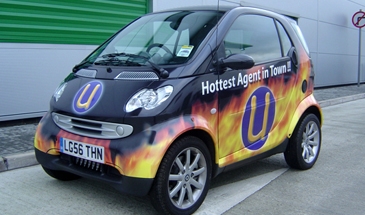 A vehicle wrap design which features a single, high-impact image, clearly depicting what products or services your business provides, can work really well. Of course it's important to select an image which is high resolution and reflects the quality of your brand.
If you're thinking of this approach, we'd suggest that you do some research first. Try showing the image you have in mind to a few trusted colleagues and customers to gauge their reaction. Does the photograph you've selected reinforce the brand proposition you are trying to communicate?
If you'd like to talk about how a vehicle wrap could benefit your business, please give us a call on 0800 046 9970 or email info@totally-dynamic.co.uk