We could talk about the benefits of a van wrap until we're blue in the face. Whether you run a huge fleet of vans in a successful business or are a sole trader with one, essential vehicle; there are many, many reasons for choosing a van wrap.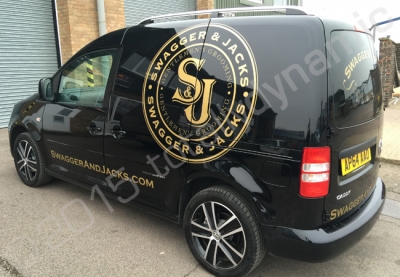 But because at Totally Dynamic we're fans of a good list, we've put together our top seven reasons to consider a van wrap.
1. Create interest and build your brand
Perhaps the most obvious benefit of a van wrap is that it will get your business noticed by the people who matter to you, such as potential customers, existing customers and even possible employees. By applying an eye-catching van wrap, your vehicle can go from being just a mode of transport to a really valuable advertisement for your brand. A professional van wrap will also build your credibility. When your company vehicle arrives on site with an attractive and engaging van wrap, it is likely to enhance the positive perception of your business.
2. Protect your paintwork
If you've invested thousands of pounds in a new vehicle then you'll want to take care of it. A full van wrap is an excellent way to protect your vehicle's paintwork from minor chips and abrasions and other road damage, ensuring it stays looking great. Even if you buy a used vehicle, if the paintwork is in good condition when your van wrap goes on, the self-adhesive wrapping will protect it from further wear and tear.
3. Make your marketing spend go further (literally!)
The majority of businesses have to spend money on marketing if they want to grow. In the past 10-15 years the variety of promotional opportunities available has exploded, with social media and online activity becoming a staple element of most marketing campaigns. But for many organisations, traditional outdoor and press advertising are still the most effective ways to reach customers.
With newspaper advertising costs soaring (and circulations dropping) a van wrap provides a cost effective alternative for taking your business message out to new customers. Whereas a newspaper or magazine advert has a very limited shelf life, a quality van wrap will last between three and five years. Consider how many miles your van will travel and how many people might see it during that period.
4. Resale value
Whilst limited van signwriting can be a cost effective choice for businesses on a budget, it's worth remembering that paintwork is affected by UV rays and the colour of your vehicle is likely to fade slightly over the years. When you remove your graphics you could be left with a shadow effect which could reduce the re-sale value of the van.
With a full van wrap, when the time comes to sell your vehicle you can remove the yourself and market your used van in the best possible condition.
5. Installation time
Time is money. The prospect of being without your vehicle for several days, whilst it's being sign-written, could put you off. A van wrap takes far less time to install than you may think. Depending on the size of vehicle, and the complexity of the van wrap design, you may only be without your van for a couple of days.
6. Cost
Whilst we'd never advocate going for the cheapest solution, after all you get what you pay for, a van wrap probably won't cost as much as you think. Depending on the size of the vehicle, costs start at around £2,500 for a full van wrap which will last up to five years. One of the great things about a van wrap is that you can replace individual sections of the wrap. If your vehicle is damaged, rather than having to have the whole van re-wrapped just the relevant panels can be looked at.
7. Creativity and flexibility
In our view, the most exciting thing about van wraps is the flexibility it provides.Vehicle wrapping technology allows you to be as creative as you want to be. You can incorporate high impact images and graphics into your design; create optical illusions through colour and photographs; and work with the contours of your vehicle to produce a memorable van wrap that makes people stop and stare as your vehicle passes by.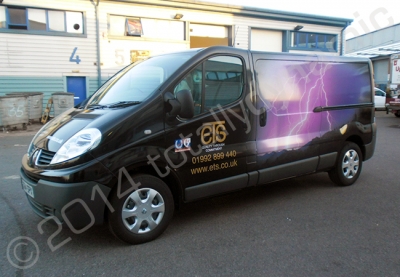 If you'd like to talk about how a van wrap could benefit your business, please give us a call on 0800 046 9970 or email info@totally-dynamic.co.uk