If you're driving around in a trade van that once was white, but is now covered bumper to bumper in dirt, then don't dig out the soap and sponge just yet, as it could win you a brand new vehicle vinyl wrap, worth £2,000!
How? By entering the Selco Builders Warehouse competition, to find the dirtiest trade van in the country.
We teamed up with Selco back in November, as they launched their quest to find the UK's grimiest van. And since then, the entries have been coming in thick and fast. But, there's still time to submit your muddy van photos, with the closing date now extended until 31 January 2019.
Will you clean up your act in 2019, and win a brand new vehicle wrap, courtesy of the London Totally Dynamic centre?
Here are just some of the filthy entries so far. Can your mud-caked vehicle go one better to be crowned Britain's Dirtiest Van 2019?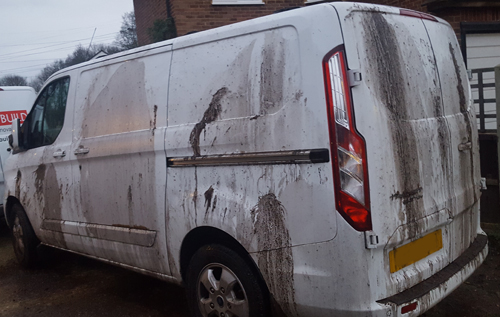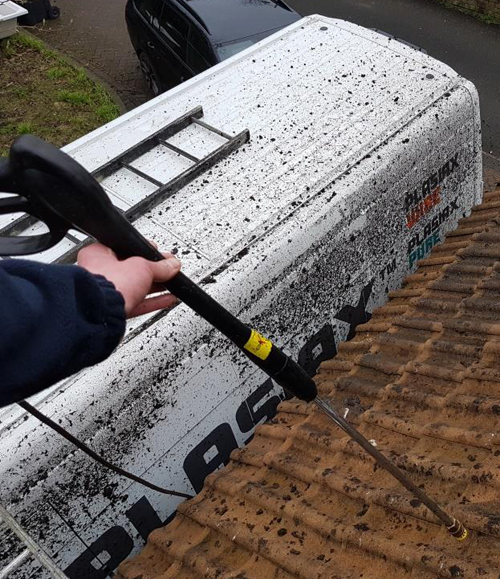 Carine Jessamine, Marketing Director of Selco, said: "With a busy workload, tradespeople often clear their windows but haven't got time to give the rest of their van a regular clean.
"We are doing our bit to help the trade community and ensure that they don't get stuck in the mud.
"As long as the van is safe to drive, we are looking for tradespeople to dish the dirt by either entering their own van – or that of a friend."
Our good friend and artist, Ruddy Muddy, alias Ricky Minns, helped to launch the campaign, creating one of his fantastic muddy illustrations. And adds: "For my kind of art, there is no better sight than seeing a van literally covered in mud – and Selco have come up a real treat with this campaign.
"The re-wrap of a van, thanks to Totally Dynamic, will be a dream prize for a tradesperson and help them begin 2019 with literally a clean start."
Scott Coleman, owner of the Totally Dynamic London centres will work with the winner to create an eye-catching new vehicle wrap. And says; "We'll transform the muddy van with a stunning design and a sleek vinyl wrap, so the owner can start 2019 with a clean slate, and promote their business out on the road with a sharp new look."
"We've wrapped hundreds of trade vans over the years, in everything from matt black to colourful rainbow designs. As well as looking great, the prize will protect the paintwork underneath from wear and tear too, and work really hard as a marketing tool."
To enter:-

1) Post a picture of your dirty interior or exterior of a van - or that of a fellow tradesperson before January 31 2019.
2) For full competition details, terms and conditions head to www.selcobw.com/dirty-van
With hundreds of trade brands always in stock and open seven days a week, Selco is firmly focused on helping tradespeople complete their jobs as quickly and effectively as possible.
In need of inspiration? Then head to our gallery to see Totally Dynamic's van transformations. Or contact us today, to chat about your vehicle wrap requirements.