From kings and queens, to rock-royalty Prince and David Bowie; the colour purple has been long-associated with luxury, wealth, power and creativity. And it would seem our world could become awash with the shade next year, as colour consultants, Pantone, have just declared it the colour of the year 2018.
Well not purple exactly, but 'Ultra Violet 18-3838' to be more precise.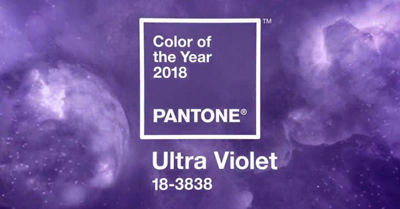 At Totally Dynamic we're a little bit fascinated by colour psychology and the meanings behind different shades. The colours you choose to for your home, wardrobe or car can reveal a lot about your personality or the cultural mood, so the experts say.
Since the year 2000, Pantone has been nominating a shade to represent the year. A colour that not only symbolises design trends, but reflects what is needed in the world today.
2017's colour was a calming shade of green. 'Greenery' was picked to evoke a sense of stillness during politically and economically turbulent times. But for 2018, the message and mood has shifted, towards a more positive, energised and forward-looking state of mind.
According to Pantone's executive director, Leatrice Eisman, Ultra Violet was chosen as it "communicates originality, ingenuity, and visionary thinking that points us towards the future." Calling Ultra Violet 'provocative and thoughtful' in the official announcement, Pantone says it "lights the way to what is yet to come" alluding to technology, the galaxy, artistic expression and spirituality.
At Totally Dynamic, we're all for looking ahead to exciting new eras in the world of motoring and gazing off into the future as we travel around in driverless cars. But all this talk of purple also got us reminiscing after this purple dream machine, from back in the 1990's. You might recognise it from your old CD collection?
Featuring in the music video for Jamiroquai's Cosmic Girl song, this rare, purple metallic Lambourghini Diablo is a 90's icon on wheels, and went on sale earlier this year for a cool £550,000!
Sadly, the video came out several years before Totally Dynamic came to be, but a quick glance through our gallery proves that purple is a colour already popular with our vinyl wrap customers.
As the UK's leading vehicle wrapping provider, our nationwide team at Totally Dynamic have wrapped cars in every shade you can dream of over the years. And it would appear that our customers are one step ahead of the colour curve, and knew Ultra Violet was the next big thing before we did!
To enquire about wrapping your vehicle or fleet of cars in a brand new shade, call 0800 046 9970 or contact our Totally Dynamic centres in London (Enfield and Redhill), Milton Keynes or Norfolk.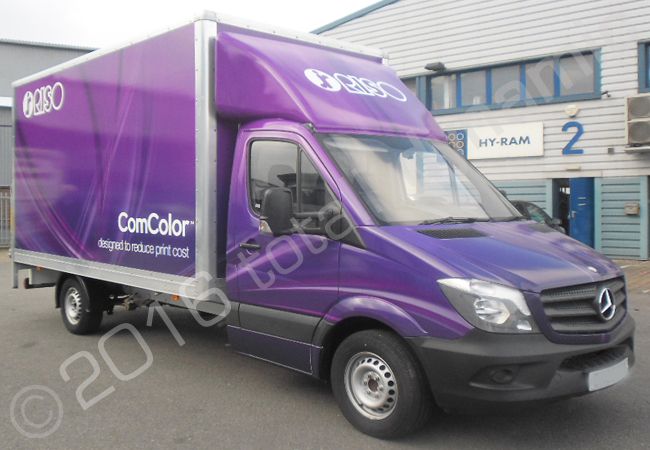 Mercedes Sprinter Luton box van fully vinyl wrapped for Com Colour by our vehicle wrapping specialists in Totally Dynamic Enfield.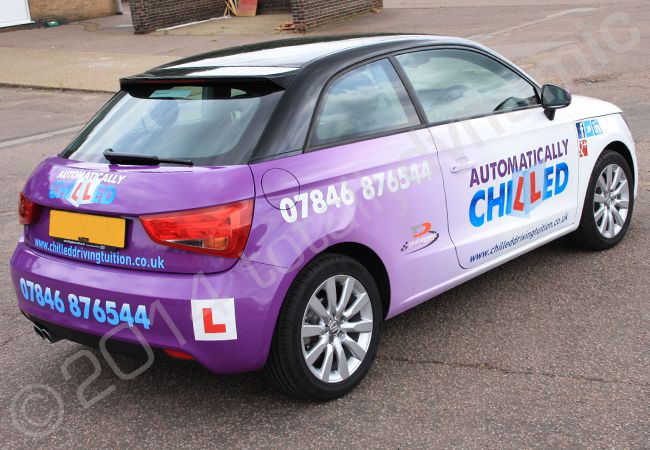 Our Totally Dynamic Norwich centre wraps the entire fleet of Chilled Driving Tuition cars, including this full body vinyl wrap for an Audi A1.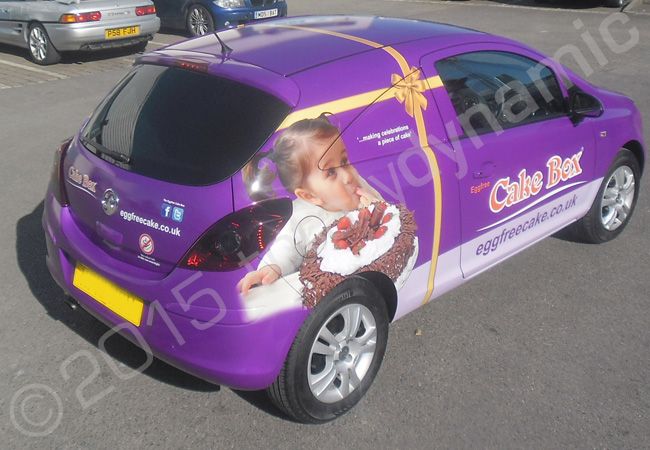 Vauxhall Corsa fully vinyl wrapped in a bespoke, digitally printed, full colour car wrap for the Eggfree Cake Box Company. Also by our Totally Dynamic team in Enfield.