Some people think of brand awareness as being all about a business logo. But your logo, sometimes known as a brand mark, is only a tiny fraction of the brand awareness picture.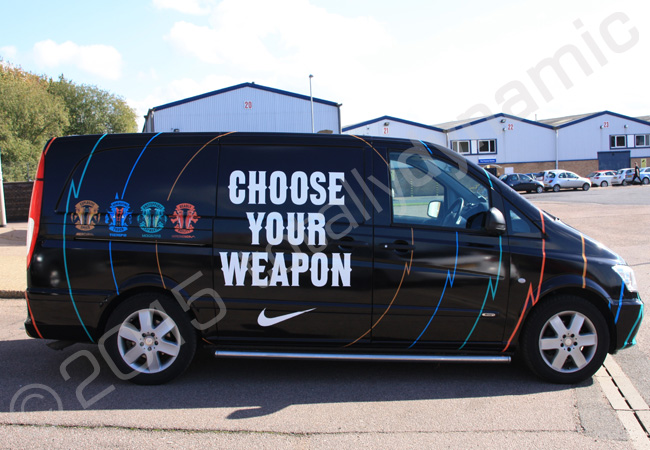 According to communications specialists Plain Speaking Agency, your brand is a 'collection of promises'. "Your brand is about far more than a logo," says Pippa Lain-Smith, founder of Plain Speaking. "It's about all the things that you promise to deliver to your customers, whether that's good value, excellent service, innovation or reliability. It's made up of all the critical elements you believe are essential in making your company special. Your brand is what you believe to be true about your organisation but, more importantly, it's about what others believe to be true."
That's why driving positive brand awareness for your business is so important.
Once you've established what values, beliefs and promises underpin your organisation, and have set some business objectives, you need to make sure that the way your brand comes across to your customers, and other key audiences, reflects those values.
Your logo will probably be central to your company's brand identity. But a logo cannot work in isolation; it needs to fit in with a wider look and feel that reflects your brand's personality. For example if you are a heritage brand, all about classic design and an illustrious past, using a modern type-face and a neon colour pallet may not fit your style and could be detrimental to building positive brand awareness and achieving your goals.
Using vehicle wrapping to drive brand awareness has been proven to be extremely successful and cost effective. Every mile that your car, van, lorry, bus or trailer covers, is an opportunity to promote your company and communicate your brand messages to potential customers or influencers. Your vehicle's bodywork can be used as mobile media space; allowing you to devise eye-catching advertising campaigns or simply build your brand presence.
Because vehicle wrapping technology allows for complete creativity, your vehicle – whatever its shape or size – can be transformed into the ultimate tool for raising brand awareness.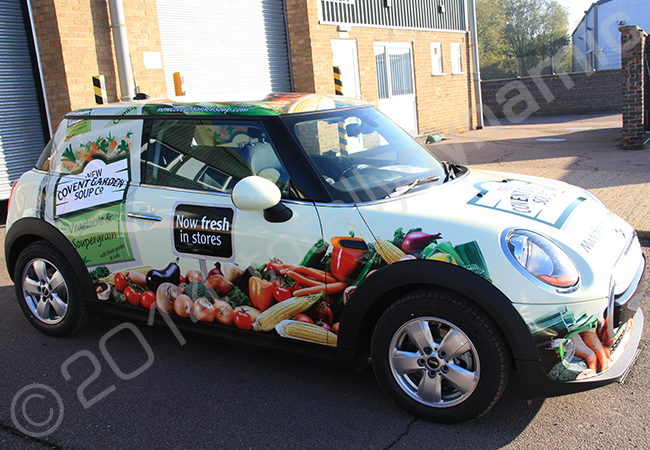 For example, check out this Covent Garden Soup Co. MINI. The company has worked hard to establish a brand which is known for quality products packed full of delicious ingredients so, in the case of its Vegetable & Soupergrain product, it makes perfect sense to show off some of the fruit, vegetables and grains which go into the soup.

Go Outdoors is one of the UK's best known brands for affordable outdoor clothing and outdoor pursuits equipment. Using stunning landscape photography, this van wrapcompletely sums up the objectives of the company; helping people to go outdoors and enjoy the countryside. The wrap has been designed so that the company's logo is clear and easy to read but it is complemented by the wider design.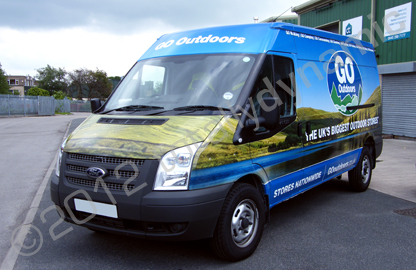 The Nike 'swoosh' is probably one of the world's most recognisable brand marks. Whilst Nike are known for their range of innovative advertising and brand awareness campaigns, their designs always reflect the mission of the brand which is to bring inspiration and innovation to every athlete in the world.
Whether your business is about top class plumbing or fresh fruit and veg; garden design or event management: wrapping your vehicle can help to raise brand awareness and reach potential customers.
If you'd like to talk about how a vehicle wrap could benefit your business or organisation, please give us a call on 0800 046 9970 or email info@totally-dynamic.co.uk.