Aston Martin UK approached our North London centre to help them give an eye-catching makeover to a Vantage that they wanted to display at the front of their HQ in Warwick.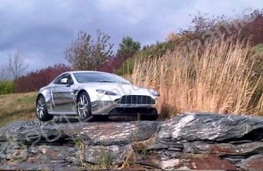 Scott Coleman and his team, wrapped the Vantage in silver chrome creating a super-blinging effect. The vehicle was then positioned on a raised plinth outside the factory.
Aston Martin report that their customer feedback has been phenomenal! The newly chromed car went on Aston Martin's Facebook page and received more 'likes' than anything they had ever posted before.
In fact, they were so impressed that they asked Scott's team to wrap a baby Aston Martin Cygnet in gold chrome.