During February we were involved with a really exciting car wrap project; teaming up with not just one awesome motoring brand but two.
Our Norfolk team transformed a stunning Aston Martin DB11 road car, and wrapped it in the style of the Red Bull Racing camo livery that was used during their pre-season shakedown test at Silverstone. The car was driven to the circuit by none other than Daniel Ricciardo prior to him jumping straight into the RB14.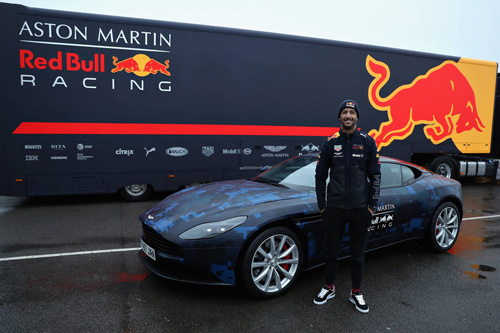 And we're really excited to show you the end result, which we hope you agree, is pretty outstanding.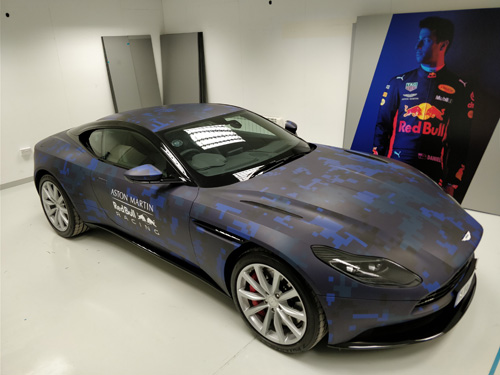 If you follow Totally Dynamic on Facebook (and if not, please give us a like!) you'll have already seen an exclusive behind the scenes video of this wow-factor car wrap taking shape.
The time lapse video shows our Norfolk team getting to grips with the stunning Aston Martin DB11, as they give this awesome car a complete Red Bull Racing transformation, wrapping the car in the F1 team's temporary camouflage design.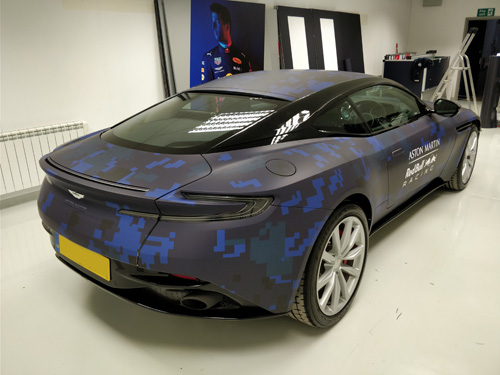 It's got to be up there as one of the most exciting, prestigious projects we've worked on as a team at Totally Dynamic. And we're really proud of the brilliant result; transforming one the world's most beautiful cars into an even more stunning sight.
Our special edition Aston Martin Red Bull Racing car wrap has been featured on Motor1.com and Carscoops.com, with plenty more images and video clips over on social media too. Head over to Aston Martin's Facebook page to watch Ricciardo's behind the scenes video at the shakedown, as he arrives in style in the wrapped DB11 before getting to grips with the RB14 around the track.
Don't miss out on news of our most exciting car wrap projects. Make sure you like our Totally Dynamic page on Facebook!